Julie & Peter's Kilimanjaro Trek 02/11/18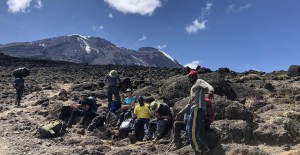 WE MADE IT!!!
After a long and arduous 6-day ascent, we finally summited at 6.30 a.m. on 11 September.
We just want to say a huge "THANK YOU" to all those of you who kindly donated to Chestnut Tree House Children's Hospice in Arundel. We feel so proud of our achievement and greatly humbled by the generous response we have had from our many friends, colleagues, customers, suppliers and, of course, from our family.
We raised a phenomenal  sum of £4,300 thanks to your generosity and support. It was a great adventure...… watch this space for our next challenge!!!