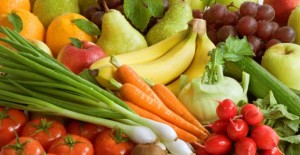 Looking after your business...
At Munneries we pride ourselves on the friendly, professional working relationship we develop with our customers and are committed to not only meeting, but exceeding expectations.  We have the highest reputation for excellence of quality and service.
Working under HACCP guidelines and fully compliant in accordance with BN EN ISO 9001:2008 (a benchmark against which we evaluate our quality management systems).  We are also approved members of the Buy with Confidence Scheme, operated by West Sussex Trading Standards Department, and attained Level 5 Food Hygiene Rating.
You can rest assured that from the first point of contact with us you will be dealing with knowledgeable, courteous staff, capable of discussing any aspect of products and services available.
Our current business model reflects a very quick turnaround from ordering through to fulfilment as much of our client base orders overnight for a morning delivery.
Suppliers and importers are primarily selected on the merits of the quality of produce procured, together with the ranges they have available.  Our client base is such that we need to be able to source an extremely comprehensive and diverse range of fresh produce.
Keeping it Local
We buy locally grown produce wherever possible and our drivers, on completing their daily delivery runs, make collections from growers and farmers on their homeward journeys, thus saving valuable food miles, coupled with providing us with the freshest produce available.  This system works extremely well within our business and is something that we are continually nurturing and developing as part of our on-going commitment in the sourcing of local products and is a valued part of our whole business ethos.
We have built up excellent relationships with our growers over the years and make visits on a regular basis.  We support and trial any new products which they may wish to develop in order to supply the broadest spectrum of fresh local produce.
Further Afield
Where it is not possible to source produce locally, other suppliers and importers are assessed as part of our ISO 9001 Accreditation - regular visits also take place.
Having additional supply sources in place in Rungis, Paris and further across Europe means we are able to procure produce from all four corners of the globe, this is extremely useful in respect of our exotic fruit department and also for a wide range of wild mushrooms, fancy lettuce and mixed leaves.
Major importers have Corporate Social Responsibility and Sustainability/Environmental Policies in place as part of their ongoing business development, thus minimising the potentially harmful environmental effects wherever and whenever possible.