About Us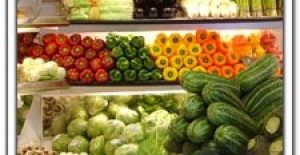 An independent and highly respected family-run business, established in 1919 our experience and heritage within the fresh produce industry is second to none.
We procure an extremely comprehensive range of fresh produce from the marketplace, no matter how diverse your requirements.
We buy (Class 1 only) on a daily basis in order to ensure optimum turnover of only the freshest produce available.  We are confident that we can source any item of fresh produce and embrace innovative new products, providing a seamless link between growers, producers and the catering profession.
Collectively, the produce buyers at Munneries have over 60 years experience and use their knowledge and expertise to ensure consistency in quality of produce, available both locally and internationally.
Our premises comprise purpose-built units containing cold storage facilities, air conditioned order preparation/picking areas, ambient storage and covered loading bay.
Daily deliveries are made via our fleet of temperature controlled vehicles - all fitted with trackers, ensuring accurate delivery times.
Additionally we are proud to boast an impressive and extensive retail outlet, featuring a dedicated Floristry Department, serving the local community and beyond.
All the above backed-up by bespoke, award-winning software, providing complete management account reporting.

Looking after your business... At Munneries we pride ourselves on the friendly, professional working relationship we develop with our customers and are committed to not... Read More»

Here at Munneries we pride ourselves on providing consistently high standards of quality and service and are committed to not only meeting, but exceeding... Read More»