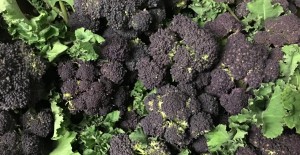 Spring has sprung and Easter is around the corner - Happy Days!
We are proud to be stocking some tasty products ready for your Easter weekend along with the freshest flowers & bouquets. Whatever your requirements, we can provide the best quality.
Plenty of local grown vegetables are still available from Cauliflower, Purple sprouting, Beetroots and Dirty potatoes. Delicious local strawberries are in full swing now with local raspberries starting this week.
Ring us today with your requirements.