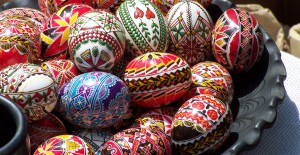 Spring is finally here and the evenings are getting lighter. Unfortunately nobody has informed Mother Nature and the icy blast has continued for far too long. The weather conditions have dominated conversation for everyone involved in our business, from growers to hauliers, retailers to wholesalers and importers to exporters. Hopefully in April we will see a change in climate and we can all start trading properly again.
We have a stunning aray of superb spring flowers available for Easter. Daffodils, Tulips, Freesias, Iris, and Lillys as well as a wider range of plants.
Fantastic gifts will be available for Easter. Such as our Fruit/Vegtable Baskets, Aqua Packs and Easter Baskets.  Please ask in store, or simply phone us on 01243 672121/672722 for more information.
We hope to have our lovely local sweet peas next week, watch this space......
Happy Easter!
The Team At Munneries