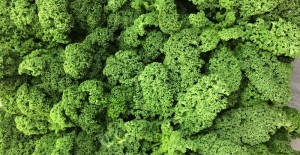 As we continue through interesting times with Covid-19 we are still operating as per normal in both our retail and wholesale departments with strict government guidelines followed.
We are still offering free home deliveries with no minimum order - collection is also available. Orders can be placed over the phone or via e-mail.
We now have a lovely range of local grown brassicas available which are cut and collected on a daily basis - of which will be available into the winter. English sprouts are now in an abundance, with local grown to follow shortly.
Local strawberries and raspberries are still readily available as we move into October /Nov.
The nectarine and peach season is slowly coming to an end now as October begins, along with the newly popular English plum season.
We have an abundance of Pulborough grown mixed chilli's and padron peppers still available, along with onion squashes and cucumbers. The ever popular Nutbourne Tomatoes are still readily available.
Mixed English squashes are now available in anticipation for Halloween.
All new season potatoes are into full swing now with over 12 different varieties to choose from.
Please ring us today with your requirements - 01243 672121 / 672722