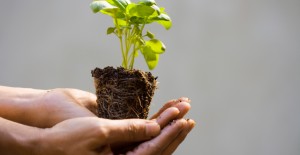 As we proceed further into the summer months, the levels of produce available show no signs of slowing.  With record levels of heat and mild nights the English growing season is turning out to be glorious - Alongside with the European and Southern Hemisphere growers its a great year for produce.
 Small Oranges – are available. We see Valencia Lates from the Southern Hemisphere, Lemons and Pears.  Otherwise it looks as though July will witness an abundance of Peach, Nectarine, Plum, Apricot and Cherry from all parts of Europe.  Local growers produce are still to arrive imminently.
We will see the last of the French Apples – Golden, Braeburn and Red Chief, but will be able to offer a full range of varieties from New Zealand, South Africa and South America.
In Citrus, Marsh and Star RubyGrapefruit from South Africa will be readily available; Lemons will remain in tight supply.  Satsumas and Clementines from the Southern Hemisphere will be plentiful and the last of the Maroc-Late Oranges will be joined by new season fruit from South Africa and South America.
Unusually for this time of year, Grapes will not be a problem.  We'll be supplying Sugarone, Early Sweet and FlameSeedless from Egypt and Israel and expecting Spanish fruit in the next week.
July will see the Spanish Melon season continue with all varieties available, including Honeydew, Galia, Water and Canteloupe.  Production will switch from Almeria to Cartagena with quality improving, quantities increasing and prices already excellent value – especially Water Melons for the next few weeks.  French Charantais will shortly be available.
Pineapple for this period will be fairly straightforward with a constant supply of "Del Huerto" available – mostly size 8's.  
Avocados continue from Kenya, South Africa and Zimbabwe.
In July, we begin superb lidded Strawberry from the New Forrest Fruits Co., which will run through the rest of the summer.  These will be readily available alongside our regular supply of local strawberries (when available)
Local Raspberry and New Forest Blueberries continue, with new season French and other UK soft fruit also soon available.
Blackberries continue from Spain alongside Chilean Red Currants.
Also now available are English Black Currants and Green and RedGooseberries, to order.
VEGETABLES
Best quality Summer English Cauliflower is now arriving fresh daily - sizes x 6
New season Savoy Cabbage, Primo and Spring Green are all arriving fresh daily.
English Iced Pack Broccoli were a little bit tight for the start of July, but there are fresh arrivals daily and the quality is very good.
Good supplies of Butternut Squash and Sweet Potatoes are in stock all of the time – including larger product for catering.
English Runner Beans, Peas and  Local Broad Beans are all now available and arriving fresh daily.
English Marrows are now in stock.
Imported fresh Sweet Corn is now available, which will overlap UK – that should start mid July.
Pre-Packed Baby Spinach and Iced Curley Parsley are in stock at all times.
 ROOT VEG
Carrots:  We are now into full swing with the UK new season Carrots – Bags, Large, and Bunched.
Parsnips:  UK Parsnips are still available, we will have Spanish which may be replaced with new season UK at the end of the month.
Turnips:  UK purple available.
Beetroot:  Spanish netted and UK bunched.
Swede:  UK Swede now started.
POTATOES
New Potatoes are from Kent, Lancashire and Cornwall – all fresh daily.  Maris Bard, Accord and Pent Javelin are the main varieties.  Large Reds and King Edwards are still available
Box – x 40, x 50, Washed Whites and Pre-Pack are still coming through very well.
ONIONS
New season UK 60/08 Onions have now started, with new season Spanish Onions arriving daily
English Red Onions and Shallots are also in store.
 
SALAD
Dutch A and B Tomatoes are available throughout the month.
Cherry – x 9, Cherry – x 3 kg, Vine, Plum, and Beefsteak are all Dutch and there are daily arrivals fresh from the grower.
Iceberg continues from our solid UK growers
Little Gem is from our UK growers also
Flat Lettuce is from Lancashire daily and Fancy Lettuce is from our local growers.
UK Radicchio is available, alongside Italian.
Cucumbers are both Dutch and English.
Capsicums – all colours and mixed are from Holland.
Celery – x 12 – heavy weight and reasonable price is from Lancashire.
Spring Onions are x 20, Iced.
Pre-Pak Pac Choy is from Campanella, daily.
BANANA
A variety of Bananas are available in all colour stages.
MUSHROOMS
Fresh arrivals of Mushrooms are available from Poland & Holland daily.  Most special varieties are available i.e. Portabella, Enoki, Shitake, Chestnut & Girolles.