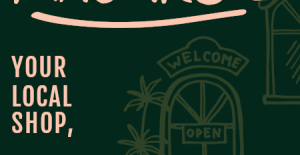 *EXCITING NEWS*
Munneries on Magaroo – Your local shop, made simple.
We are very excited to have teamed up with our good friends at magaroo.com, where you will find our wonderful range of products available for household deliveries, or 'click and collect', if you prefer.
Please visit https://www.magaroo.com/munneries/po20-8dy/gb/
For anyone who does not have internet access– we can happily take orders over the phone, please note that our phone lines will be very busy.